OUR PURPOSE
Our purpose is to speak, coach, train on leadership development, life planning, careers and do leadership games as well as provide labour relations, human resources and training services in general.

MANAGING CONSULTANT PROFILE
Hopeson Chiswa (FIPMZ) is the Managing Consultant of the company. He has 36 years' experience in the people management field.
He has worked as Training Officer, Group Training Officer, Human Resources Officer, Human Resources Manager and Group Human Resources Executive for Metallon Corporation. As Group HR Executive, he worked with the Board and Executive Management coordinating HR work from policy formulation to implementation. One year was spent working with the Chamber Consultants of South Africa in a companywide re-engineering program. In his pastoral role, the Managing Consultant has worked with people in various development programs.
The Managing Consultant who is a pastor is a fellow member of the Institute of People Management and holds the following qualifications: Higher Diploma (Hons) in People Management (IPMZ), Personnel Diploma, Training Diploma, Certificate in Labour Law, Conciliation and Arbitration and various training certificates. He is certified to teach, coach, speak and train on the International John Maxwell leadership programs and is a certified Master Coach of the Certified Coaches Federation. He holds a Bachelor Degree in Theology and theology diplomas. He is pursuing further leadership studies with the John Maxwell University.
More Information on the Website Below
For more information, go to this website: http://www.johnmaxwellgroup.com/HopesonChiswa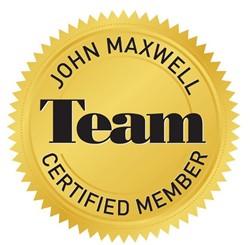 +263772565892, +263772126992
hchiswa@imobusiness.co.zw